1999
Pontiac
3.4 V6 3400.

Question
= To replace
intake gaskets
what is the
procedure for installing correct length push rods in
the right spot and
valve adjustment
after taking
push rods out of way to get gaskets. I am former
gm tech years ago now heavy truck.


Thank you for the generous tip/donation.

Answer:

There is no special valve adjustments on this
motor as was the case with the older Chevy small
block. Rocker arms are just torqued to specs. The
most important thing is that the push rods are
installed correctly. They are different lengths. GM
recommends new lower intake bolts, and have
updated the torque specs. On rocker arms and
lower intake bolts.

The intake and exhaust rocker / Pushrods are
labeled in the picture below.


Lower Intake
Bolt part numbers -
11588914 long
11588915 short

Torque spec on rockers is- 14 NM (124 in.lbs.)
plus 30 degrees
. Exhaust are longer than intake.
Intake valves are closer to the valley of the engine.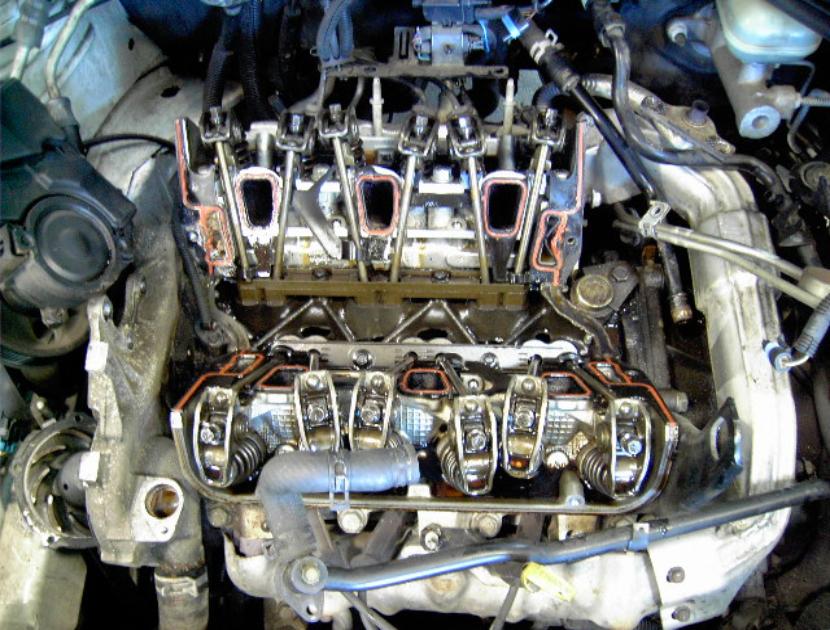 2- Intake rods
(Shorter)
are in this position.

1- Exhaust rods
(Longer)
are in this position.

Push Rod Locations And Rocker Arm Torque

1

1

1

2

2

2

1

2

1

2

2

1